Tours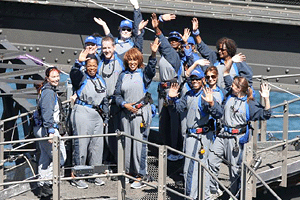 Sydney Harbour Bridge Climb
Operates: Daily
Duration of Tour: As below
Transport: Delegates to make their own way
BridgeClimb – 3 ½ hours, 14 climbers per Group
Absorb a 360 degree panorama of Sydney on our original climb experience.
Operates at all times of day.
Cost of tour: Day Monday-Sunday : $262
Cost of tour: Twlight Monday – Sunday:$322
Cost of tour: Night Monday – Sunday:$222
BridgeClimb Mandarin (普通话攀登) – 2 ½ hours, 14 Climbers per Group
See the best of Sydney safely from the top of the city's beloved Bridge with our Mandarin speaking Climb Leaders.BridgeClimb offers a daily Mandarin climb departing 3.00pm. Groups will journey through the heart of the Sydney Harbour Bridge before breaking through the very top, 134 metres above sea level. At the summit climbers will be rewarded with spectacular 360 degree views of Sydney. After reaching the summit, the group will make their way down the western inner arch where they will witness views of western Sydney and as far as the Blue Mountains.
Departs at 3.00pm daily
Cost of tour: Day Monday-Sunday : $262
Cost of tour: Twlight Monday – Sunday:$322
Cost of tour: Night Monday – Sunday:$222
BridgeClimb Sampler – 1 ½ hours, 12 Climbers per Group
Get a taste of the world famous BridgeClimb! In just 1 ½ hours, ascend the inner arch of the iconic Bridge to spectacular vantage point halfway to the top. Ideal for your if you have height concerns and don't want to go all the way up!
Cost of tour: Day Monday - Friday : $148
Cost of tour: Day Sunday: $158
Climbs depart from 3 Cumberland St, The Rocks Sydney NSW 2000.
In a small group you will climb through the inner arch of the Sydney Harbour Bridge crossing over catwalks and stairs, and make your way to thrilling views that await you at the summit of the Bridge. You will then make your way back down the second arch of the Bridge taking with you unforgettable memories of your experience.
Our professional Climb Leaders will take pictures of you on the Climb and at the end you will receive a commemorative Climber Certificate, and a complimentary group photograph, with all Climbers in the group receiving an identical photo. For safety reasons Climbers cannot take up personal items onto the Bridge (including cameras).

---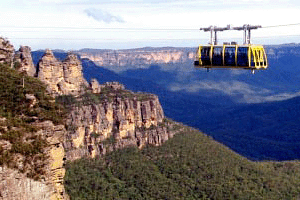 Blue Mountains Australia Wildlife
Operates: Daily
Duration of tour: 8am – 6pm
Cost of tour: $149.00 per Adult + optional add ons
Rides $35.00
Lunch $21.00
Cruise $10.00
Inclusions
Pick up from The Star, Level B2 - Coach Interchange Terminal, Pirrama Road
Tour Description
Explore the world heritage listed Blue Mountains stretching over one million hectares. It is an inspiring mix of rainforest, canyons and tall forests, truly one of Australia's natural wonders. View this wonderland of sandstone outcrops, deep ravines, pristine bushland and dramatic cliffs. This rugged and beautiful region forms part of the Great Dividing Range- linking tropical north to temperate south, while dividing coastal cities from the vast outback. Stop at Echo Point and see the famous Three Sisters rock formation and discover the Aboriginal dreamtime legends. Follow the scenic cliff drive and enjoy breathtaking views of the Megalong Valley. Travel through Katoomba – heart of the resort region within the Blue Mountains and enjoy an easy walk and stroll along the boardwalk through the rainforest. Time for a light lunch.
Ride the steepest incline railway in the world down to the lush and hidden valley. Glide out of the valley on the cableway taking in panoramic views and take a ride on the recently unveiled Skyway, a journey 370 metre above ancient ravines and dazzling waterfalls. Take in the fabulous views from Govett's Leap Lookout then enjoy a guided bushwalk along the Fairfax Heritage Walk. Return to Sydney after having an unforgettable day.
En Route
You're off over the iconic Sydney Harbour Bridge, nicknamed 'the Coathanger' because of its arch-based design. Head along the Bradfield Highway towards the Blue Mountains.
Echo Point
Entering the National Park and winding your way along Cliff Drive, you'll take in spectacular views of Megalong Valley before arriving at Echo Point. Echo Point has views stretching across to the Three Sisters - a trio of rocky pinnacles. Learn about the Aboriginal dreamtime legend of the Three Sisters.
Waradah Aboriginal Centre
Imagine witnessing Australian Aboriginal culture in a contemporary gallery. Experience traditional dance, take part in an interactive didgeridoo performance, examine authentic artworks and take home genuine Aboriginal souvenirs. Learn about Australia's living Aboriginal culture from the local Darug and Gundungurra tribes through informal cultural discussions and lectures. Waradah Aboriginal Centre offers a once-in-a lifetime Aboriginal experience in one location.
Scenic World
At Scenic World enjoy 360° views of the Jamison Valley. To ride on the famous Scenic Railway, Cableway and Skyway, why not purchase the Unlimited Discovery Pass.
Leura
Next is a stop at the picturesque and quaint town of Leura. Here you can grab a bite to eat at one of the many restaurants and cafés or why not choose our optional lunch. This beautiful town will take you back in time and is famous for its antique stores and of course its Candy Store which is stocked floor to ceiling with more than 1,000 unusual sweets gathered from all over the world.
Featherdale Wildlife Park
Stop at Featherdale Wildlife Park. Situated on seven acres of natural bush setting, you'll be able to hand-feed kangaroos, wallabies and emus or enjoy a face-to-face encounter with one of the friendly koalas.
Optional Add ons
Lunch: Enjoy a delicious 2 course lunch in a picturesque setting in the delightful village of Leura. Relax with fellow travellers and enjoy the gourmet food.
Rides: With the Unlimited Discovery Pass ride the steepest Railway in the world down to a hidden valley. Glide out on the Cableway for panoramic views. Then ride the Skyway 370 metres above ancient ravines and dazzling waterfalls.
Cruise: End your day with a relaxing cruise down the Parramatta River on your return into Sydney Harbour. You'll disembark at Circular Quay.

---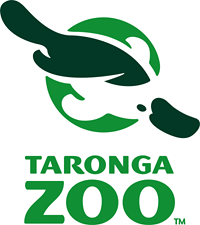 Taronga Wild Australia Experience
Operates: Daily
Duration of tour: 0930 - 1700
Cost of tour: Adult - $129.00 | Child - $83.00
Inclusions: Zoo Admission (open from 9.30am)
Sky Safari Cable Car (Open from 9.30am)
2 Hour Walking Tour with a Keeper guide including behind the scenes access, morning or afternoon tea and souvenir.
or
General Taronga Zoo Entry – Adult $46 Child $23
Circular Quay
Tour Description
There's always plenty happening at Taronga Zoo. With over 4,000 animals to see, over 20 keeper talks and shows a day, tours, events & concerts, there's always a new reason to visit Taronga Zoo. Taronga Zoo in Sydney is the nation's leading zoological garden, featuring Australia's finest collection of native animals and a diverse collection of exotic species. What makes Taronga something special is its location. It is situated on elevated land along the waterfront, in one of the most beautiful vantage points on Sydney Harbour overlooking Sydney Cove, the Harbour Bridge and the Opera House.
---
Self-Booked Tours
Royal Botanic Gardens Walking Tour
Operates: Daily
Duration of tour: 1.5 hours
Cost of tour: Free tours led by Volunteer Guides
Bookings: Please call the Visitor Centre for bookings and information about availability +61 2 4634 7935
Tour Description
Explore the world of plants and the history of Sydney's magnificent Royal Botanic Garden with a knowledgeable guide. All tours and walks depart from Information Booth outside the Garden Shop at the Palm Grove Centre.
---
Aboriginal Heritage Tour
Operates: Weekdays only (Group tour booking essential)
Duration of tour: 1.5 – 2 Hours
Cost of tour: $36.50 Adults $16.50 Child
Bookings and enquiries: Please phone +61 2 9231 8134
Tour Description
Join one of our Aboriginal Education Officers for a journey of discovery. Uncover the Royal Botanic Garden's rich Aboriginal heritage, by exploring plant uses, culture, artefacts, and taste some bush foods. Learn the richly diverse history and culture of the Aboriginal people of the Sydney region with an Aboriginal guide in the heart of the city. An important ceremonial site for many of the Sydney Aboriginal clans and home to the Cadigal clan. Wogganmagule (Farm Cove) and its surrounds offered an impressive and carefree existence. With a diverse array of bush foods, ample fresh water and a plentiful supply of seafood from the harbour, it was paradise for the local Aboriginal people for thousands of years.
---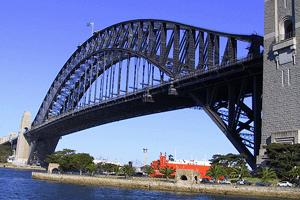 Gray Line Tours
The MSC 2015 Conference Secretariat has negotiated a special conference discount on all Sydney tours available through the link below. These tours are operated by Gray Line, providing the flexibility to select your preferred tour options and travel dates, including prior to and after the conference.
For more information, or to make a booking and take advantage of the conference discount, please click the link below and select 'Sydney'.
Book now!
Delegates and guests must use the link above to access the conference discount which will be applied on the payment page.

Disclaimer
Please be advised that the above tours are offered by independent operators who do not have any connection with the conference or the conference organisers. This information is provided to delegates on a general basis and it is the delegate's responsibility to research, make a booking and pay for the service provided directly with the supplier. Please ensure you read the terms and conditions on the tour operator's website before proceeding with payment. Any issues relating to tour bookings are at the expense of the delegate and not the responsibility of the conference or the conference organisers.