All things Manly
Manly, the conference venue, offers the IEEE MSC2015 delegate a huge range of activities to enjoy before and after the Conference days and sessions. With so much information available we have compiled a list of 'Must Dos' as recommended by the Secretariat to make your IEEE MSC2015 exceptional:
Walking
Before and after sessions we encourage you to take advantage of a walk which can be accessed just outside the front of the hotel:
Manly to Shelly Beach - Cabbage Tree Bay Eco-Sculpture Walk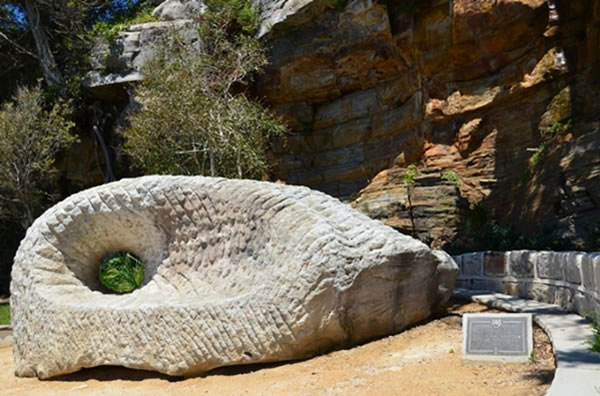 This is a short fifteen minute walk which begins at the Manly Surf Club at the south end of Manly Beach. The Cabbage Tree Bay Eco-Sculpture Walk hugs the coastline all the way to Shelly Beach.
Gain an insight into Cabbage Tree Bay's unique marine life, plants, animals, history and attractions through eleven unique sculptures along the way.
This flat walk is suitable for people of all ages and disabilities. The accompanying plaques have been designed with Braille notation for people with vision impairments.
The walk will also take you past the historic Fairy Bower baths.
After finishing the walk at Shelly Beach, why not stroll up to the lookout on the headland for amazing views of the Northern Beaches.
For other walks please visit: http://www.manlyaustralia.com.au/info/thingstodo/walks/
---
The Beach
Even in the colder months the beaches around Manly are full of activities. The world famous Manly and Shelly Beaches are at your doorstep and other beaches are only a short journey away. Make some time to build a sandcastle and enjoy the beach.

For more information on beaches http://www.manlyaustralia.com.au/info/thingstodo/beaches/
---
Scenic Views
Visit the Fairy Bower Pool at sunrise, sunset or any time of day for a spectacular view. Located along Marine Parade is the lovely Fairy Bower Pool. It is triangular in shape and the sculptures that sit along the rock edge are known as 'The Sea Nymphs' or 'The Oceanides', were created by Helen Leete.
Built by local residents in 1929, Fairy Bower rockpool is one of a number of historic pools cut and blasted along the New South Wales coast as saltwater bathing became popular.

For more information: http://www.sydney.com/destinations/sydney/sydney-north/manly/attractions/fairy-bower-pool
---
Shop, shop, shop
Unique handmade arts and crafts are a highlight with many works inspired by the local landscape, culture and lifestyle. Jewellery, paintings, photography, sculptures, homemade body care products and souvenirs can all be found here.
From the unusual to the unique, an impressive showcase of local handmade Australian arts and craft are also on display with plenty to appeal to both locals and visitors. A treasure-trove of Australian ceramics, jewellery pieces and ingenious handicrafts, it's worth a visit if only to browse! Open every weekend 10am-5pm except public holidays.
Be sure to take your time, meet the makers and chances are you'll be walking away with a very special reminder of your time at Manly.

For more information: http://www.manlymarketplace.com.au/
---
Other favourites
Manly Sea Life Sanctuary
http://www.manlyaustralia.com.au/1611/manly-sea-life-sanctuary/

---
Manly Art Gallery and Museum
http://www.manlyaustralia.com.au/1451/manly-art-gallery-and-museum/

---
Beach Vollyball
http://www.nbva.org.au/manly-courts-guidelines

---
Ghost Tours
http://www.quarantinestation.com.au/Ghost-Tours/overview-ghost-paranormal-tours.html

---
Eating Out
Manly is full of cafes, restaurants, pubs and takeaway options. Some suggestions: